Central Campus Dormitory

Kız Öğrenci Yurdu Tel :0 312 2331530 Fax : 0 312 2331537

Erkek Öğrenci Yurdu Tel : 0 312 2331540 Fax : 0 312 2331547
E-Mail: yurt@cankaya.edu.tr
Adres Bilgileri Çankaya Üniversitesi Öğrenci Yurtlar Müdürlüğü Eskişehir Yolu 29.km Yukarıyurtçu Mahallesi Mimar Sinan Caddesi No: 4 06790, Etimesgut/ANKARA
Petek Girls Dormitory Balgat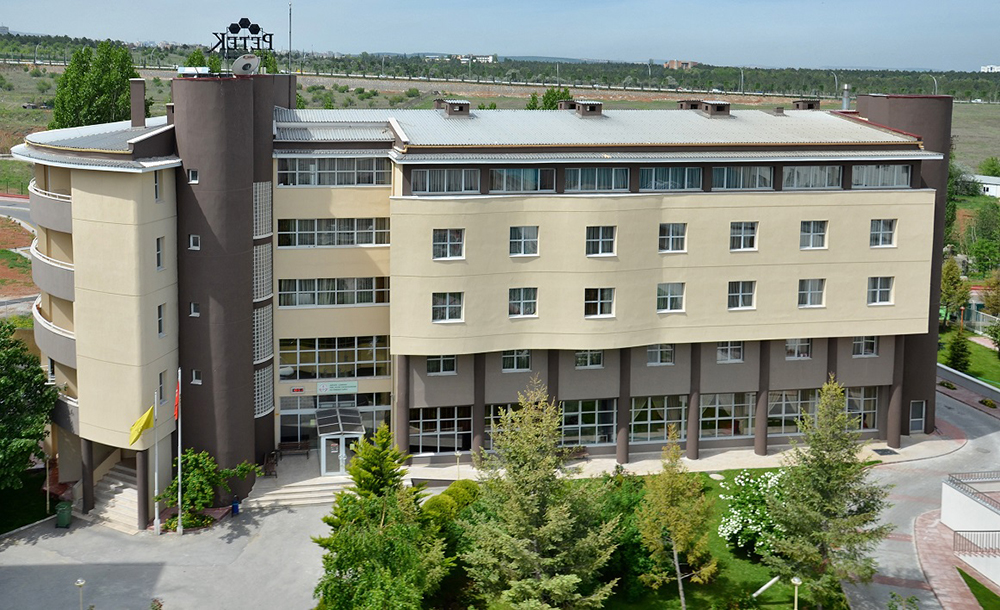 On the campus of Çankaya University a modern student house for female students -Petek Kız Öğrenci Evi- with modern facilities and high standards was opened as of the academic year 2000-2001. In Petek Kız Öğrenci Evi, we offer to you, our guests, single and double rooms, special suit offers and apartments, all of which have all kinds of comfort. We offer the following facilities:
Personal, free and unlimited access to the internet,
Cable television in each room,
Extension telephone,
Bathroom and shower in each room,
Hot water round the clock,
Refrigerator and kitchen unit,
Personal desk with computer equipment.
We would like to share the pleasure and pride of offering an extra number of services for the comfort of each student staying in our Petek Kız Öğrenci Evi, besides various facilities presented above.
Reception desk,
Maintenance, reparation and clearance service ,
24 hour security service,
Health service in the campus,
Phone boxes in the lobby,
Internet connection at 134 different points,
Personal desks and computers with internet connection in the study room ,
Comfortable sitting-groups, big-screen TV and VCD in the living room,
Washing and drying machines, and the ironing opportunity in the laundry,
Breakfast, lunch and dinner,
Special parking area for our student house,
Other points to be mentioned since they are believed to contribute positively to the academic career and the life standard of our students are:
Within the free sports center:
Half-olympic indoor swimming pool, training pool
Sun-bathing terraces
Tennis court
Fitness, sauna
Terrace, billiards, Sport's Café
Independent garden and recreation places
Contact Information

T.C. MEB. Özel Yükseköğrenim Petek Kız Öğrenci Yurdu
Öğretmenler Caddesi No: 14 06530 Balgat - Ankara / Turkey
Tel: +90 312 285 26 00
Fax: +90 (312) 285 16 36
Web: www.petekkizyurdu.com.tr